About us
Who We Are
Welcome to Sydney Barbers hair salon where our team of experienced and professionally trained to give you best services. Our commitment to quality and services ensure our clients happy. With years of experiences and continuing education, our dedicated staff is ready to serve your beauty needs.
We're happy to help you decide the best look.
What We Do
Before every treatment at Sydney Barbers, the customer will be consulted for a detailed assessment of his needs. The client can relax as his barber uses his expertise crafts a cut to best complement the customer. We offer both maintenance - for the trimming and refreshment of a customer's established hairstyle - or re-style, in which the customer and his barber work together to upgrade his look. Naturally, The Barber can provide a faultless wet shave or a considered beard trim.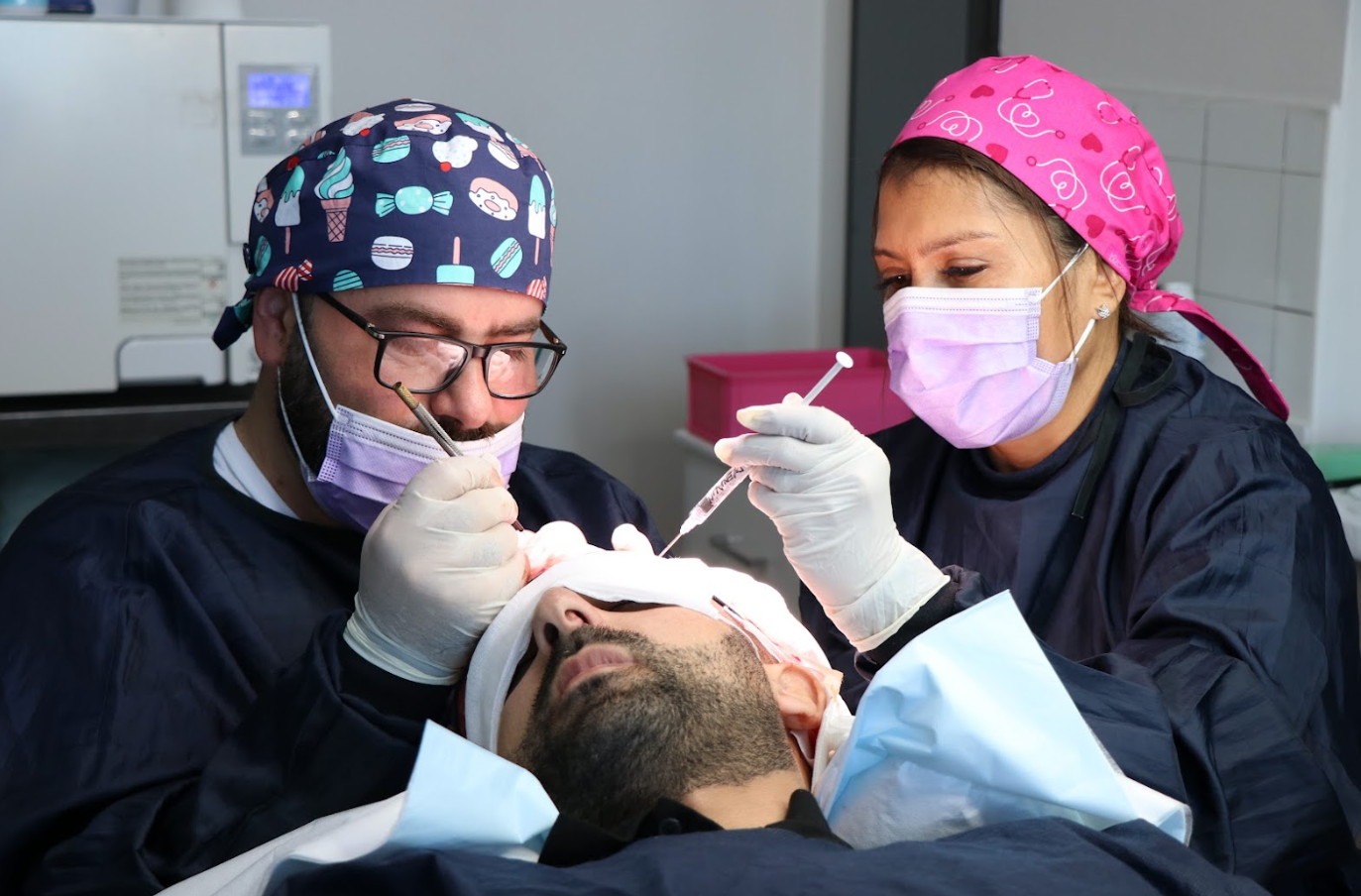 We are thrilled to announce a strategic partnership between Sydney Barbers and elite hair clinic.  This collaboration brings together the best of both worlds: the artistry and expertise of our barbershop with the advanced hair restoration solutions offered by Elite hair Clinic. 
At Sydney Barbers, we have always been committed to delivering top-notch grooming and styling services. Now, with our partnership with Elite Hair Clinic located in the Sydney CBD as well, we can offer even more comprehensive solutions for our valued clients.
Our combined services include:
Hair Transplants: Benefit from the latest in hair transplant technology and techniques, administered by the skilled team at Elite Hair Clinic. 
Pre- and Post-Procedure Care: We provide complete support throughout your hair restoration journey, from the initial consultation to post-procedure aftercare, all in one.
Rest assured that our partnership is backed by a team of experienced professionals. Elite Hair Clinic has a record of successful hair restoration procedures, and our barbershop continues to deliver exceptional grooming services to our community.
Whether you're interested in a hair transplant or looking to maintain your existing style, we invite you to come into Sydney Barbers and our trained barbers can give you all the information you need to schedule a free consultation with Elite Hair clinic.

We understand the importance of self-confidence and self-expression through your appearance. With our partnership, we're here to help you look and feel your best.
Visit Site