Meet the founder
As Sydney Barbers bounces back from Covid I wanted to share with our much-loved customers, friends and family how energised we are as we open up a new chapter.
Rewinding the clock, I set out on the journey of owning my own business on 1st of September 2011. I found myself a great little location in the Hunter Connection, I went to work everyday doing 12-14 hour days on the grind – with my eyes set for a better future and what was still to come.
Looking back on that first shop it was small but allowed me to meet so many wonderful and lovely people along my journey. As with many aspects of life and business, I've seen my fair share of ups and downs but I've always focussed on moving forward. 
In July 2017 I re-branded to SYDNEY BARBERS. This was a big decision and a great outcome due to us having Sydney and representing our beloved city!!! We are Sydney!
To everyone that has been following and supporting us from the start until now I can't express how thankful and appreciative I am to each and everyone of you for the support and friendship - from every service comment (good or bad), business advice and most of all the fun banter you we love at Sydney Barbers. We as a team appreciate every bit of it, as it has helped us bond as a team and grow together. 
In late 2017 we moved the original store opposite to what at the time was a much bigger store….. and you all kept the support coming – we are one big family.
In 2018 Hussan and I opened our second store together in Hunter Connection, which was a huge success. With the second location now full operational our team had to grow, but maintaining the quality and fun we were already known for – it worked out and so our family grew.
Early 2020 we took North Sydney by storm – opening at exactly the same time covid had us lockdown for the first time. It was a difficult period for all of us but as per usual the hard work, commitment and determination of the team paid off and we are now servicing and keeping our North Sydney Family happy. Both sides of the bridge baby!
In September 2020 covid got the best out of me and I ended up in rehab for depression and anxiety. I was watching my business go down and nothing I or anyone could have done to stop what happened. If I didn't fix myself I couldn't fix Sydney Barbers. 
As usual with HARD WORK and patience we launched CIRCULAR QUAY with @mehdi while opening CIRCULAR quay and Wynyard station under construction we then go into a four month lockdown which was one of the hardest tests I have ever had to come through.
@adamhe and I opened Wynyard station and the dream of having stores all over Sydney CBD is coming closer every day.
From the Bottom, Top, Side to Side of my Heart I would like to thank every single person that has ever come through my doors of any shop, msged/called/walked came in for a laugh and came in to check up on us through the down times and the up times over the last 12 years.
I would like to also give my BIG thank you to every barber past to present whom I have worked along side, opened my mind to different ideas, different cutting techniques and gave the best haircuts they could give and most of all the friendships. 
Thank you all for your support and God Bless and keep you all Safe.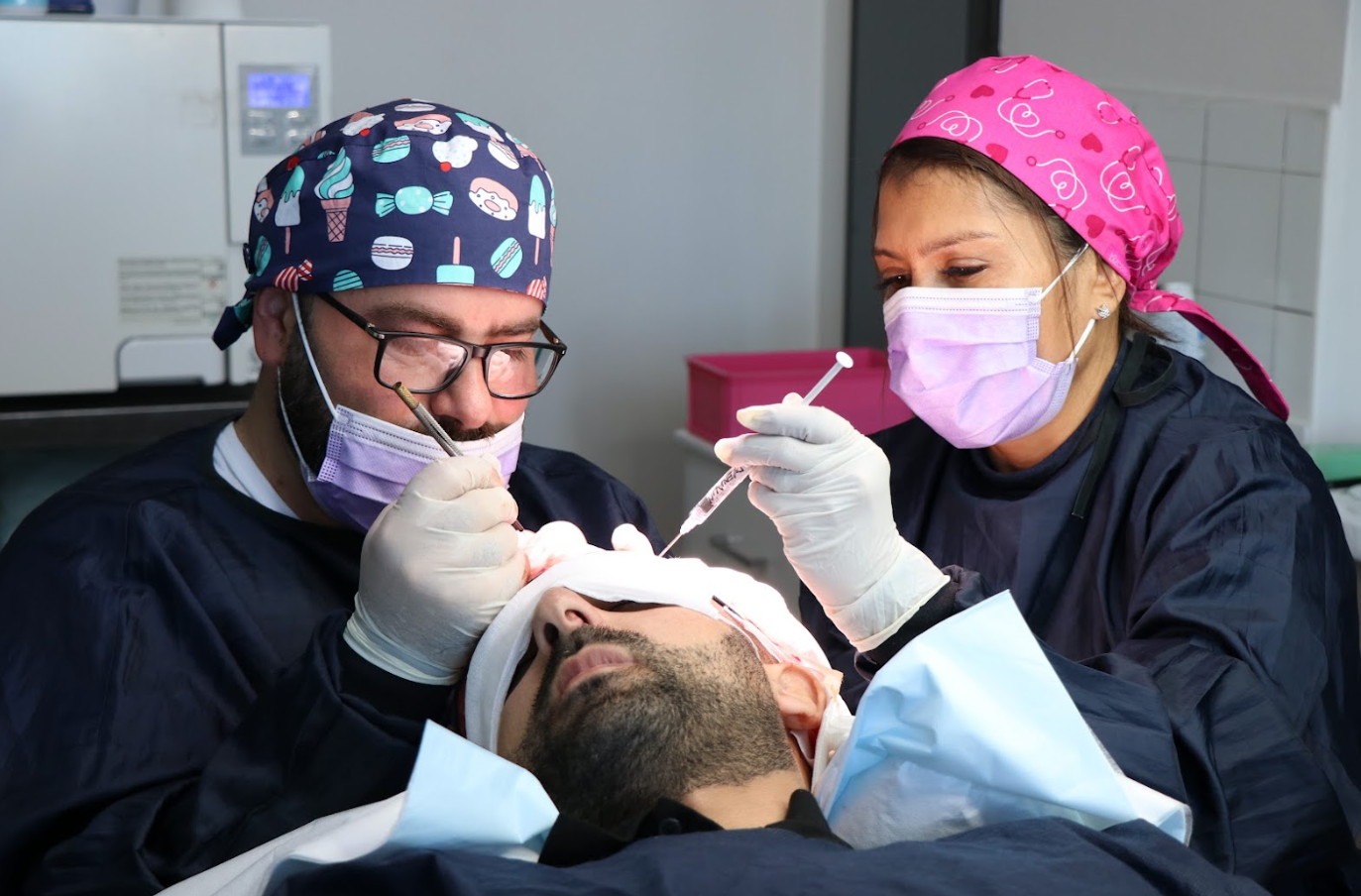 We are thrilled to announce a strategic partnership between Sydney Barbers and elite hair clinic.  This collaboration brings together the best of both worlds: the artistry and expertise of our barbershop with the advanced hair restoration solutions offered by Elite hair Clinic. 
At Sydney Barbers, we have always been committed to delivering top-notch grooming and styling services. Now, with our partnership with Elite Hair Clinic located in the Sydney CBD as well, we can offer even more comprehensive solutions for our valued clients.
Our combined services include:
Hair Transplants: Benefit from the latest in hair transplant technology and techniques, administered by the skilled team at Elite Hair Clinic. 
Pre- and Post-Procedure Care: We provide complete support throughout your hair restoration journey, from the initial consultation to post-procedure aftercare, all in one.
Rest assured that our partnership is backed by a team of experienced professionals. Elite Hair Clinic has a record of successful hair restoration procedures, and our barbershop continues to deliver exceptional grooming services to our community.
Whether you're interested in a hair transplant or looking to maintain your existing style, we invite you to come into Sydney Barbers and our trained barbers can give you all the information you need to schedule a free consultation with Elite Hair clinic.

We understand the importance of self-confidence and self-expression through your appearance. With our partnership, we're here to help you look and feel your best.
Visit Site